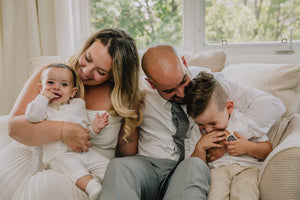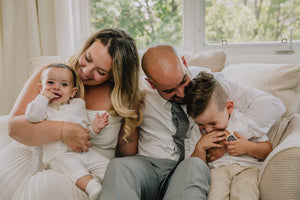 Helping customers create happier homes, one wall at a time.
At Gallery Walls Made Easy, we believe in the power of stories and self-expression. We believe that photographs and artwork can serve as an impetus for cultivating deeper connections with those we surround ourselves with by allowing us to communicate our stories and who we are without having to say a word- because they do it for us. They provide a unique means for us all to be seen, feel heard, express ourselves, and connect with others by communicating so much more than we are often able to verbalize on our own. And it's those moments, where we are able to truly connect with others, that lead us all to living happier lives and having happier homes.
We know that our homes are not only our havens, but a direct reflection of ourselves and the people in them. That's why we work to ensure your gallery wall sparks joy in both your heart and the hearts of those you share your home with. It's our mission to help everyone create a happier home, one wall at a time. We strive to achieve this for our customers by curating and designing unique, quality gallery walls that can be easily customized to show your personal style and your story without all the hassle. By offering the largest variety of both gallery walls and frame types, we ensure you can find a gallery wall to fit any area in your home while also being able to select a frame type that expresses your style. Each gallery wall arrives ready to hang with photos and artwork printed to the correct size, mounted, and framed so you can show your story with ease. Just upload your images and use our fool-proof image editor to make any necessary adjustments and ensure image quality. It's that easy- pick your gallery wall, pick your frame type, upload your images, and we do the rest.  We even include life-size wall templates for our more elaborate designs to make installation a breeze.
It's our hope that we can help you spark more joy in your home and create more opportunities for human connection. We encourage you to browse our store to find a gallery wall that shows your story. And if there's anything we can do to assist you, please feel free to contact us. We're here to help you make your home a happier one, one wall at a time. 
Our Mission
Our mission is to help others easily create the gallery wall of their dreams by simplifying the process. We do this by offering custom framing combined with a complete gallery wall solution that:
Takes the frustration & guesswork out of creating a gallery wall by offering the largest selection of predesigned, customizable gallery wall layouts.
Allows you to customize your gallery wall to fit the design style of your space by offering a variety of high-quality frames in various styles, colors & finishes.
Guarantees the print quality of your photos and art when using our fool-proof image upload system that combines basic editing capabilities and quality control checks.
Includes all necessary hanging hardware.
Makes installation quick & easy by including a kit with useful items & a life-size gallery wall hanging guide for complex installs.
We want your gallery wall to bring a smile to your face and spark joy in your heart. Because of this, we made every effort to make the gallery wall process quick & easy and are continuously striving to find new ways to improve it for our customers.  
Gallery Walls Made Easy is a woman-owned company founded in 2016.